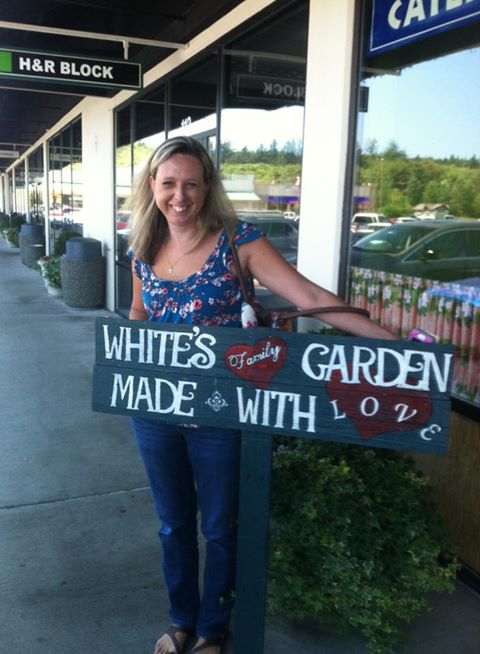 Happy Birthday Dawn with her Suprise Birthday Sign!
This is what makes my day! I always want to know where our creations go!
Sometimes it is dissapointing to me when I do not know where our sass creations live but yesterday was a bonus day!
Not only did I get to see Carrie Chapman Origami Owl the delivery was a breath of fresh air because it allowed me to leave Poulsbo for just a little bit! Plus, we had a great, quick, unplanned, inspirational meeting!! (I swear she is a little psychic) too!
Anyhow...

Dawn the Birthday girl has a very large organic garden and Carrie wanted her to have something for her love of gardening and something that would have family significance.

The sign is made with up-cycled, re-purposed materials so it is a win, win for this type of gardening, and OH MY GOSH check out her amazing garden!
So jealous! But look...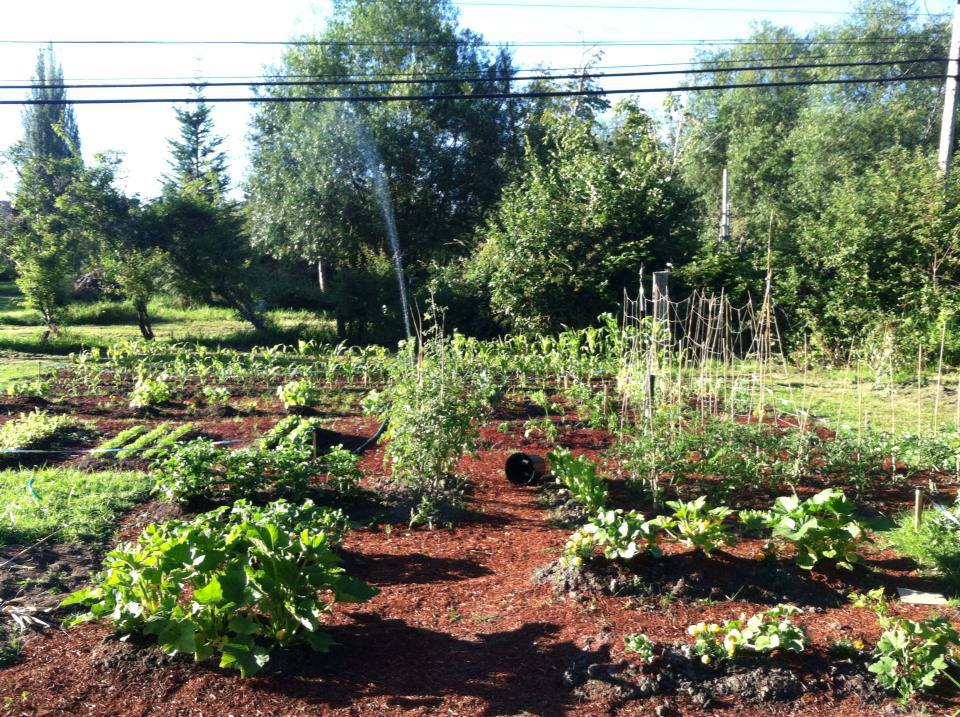 Dawns Awesome Garden!

Her response to loving the sign was just our icing on the cake. It is not all about money, it's about days like these that make us smile.
Thank you so much Carrie Chapman Origami Owl! You are a good friend to all.

Happy Sassing!!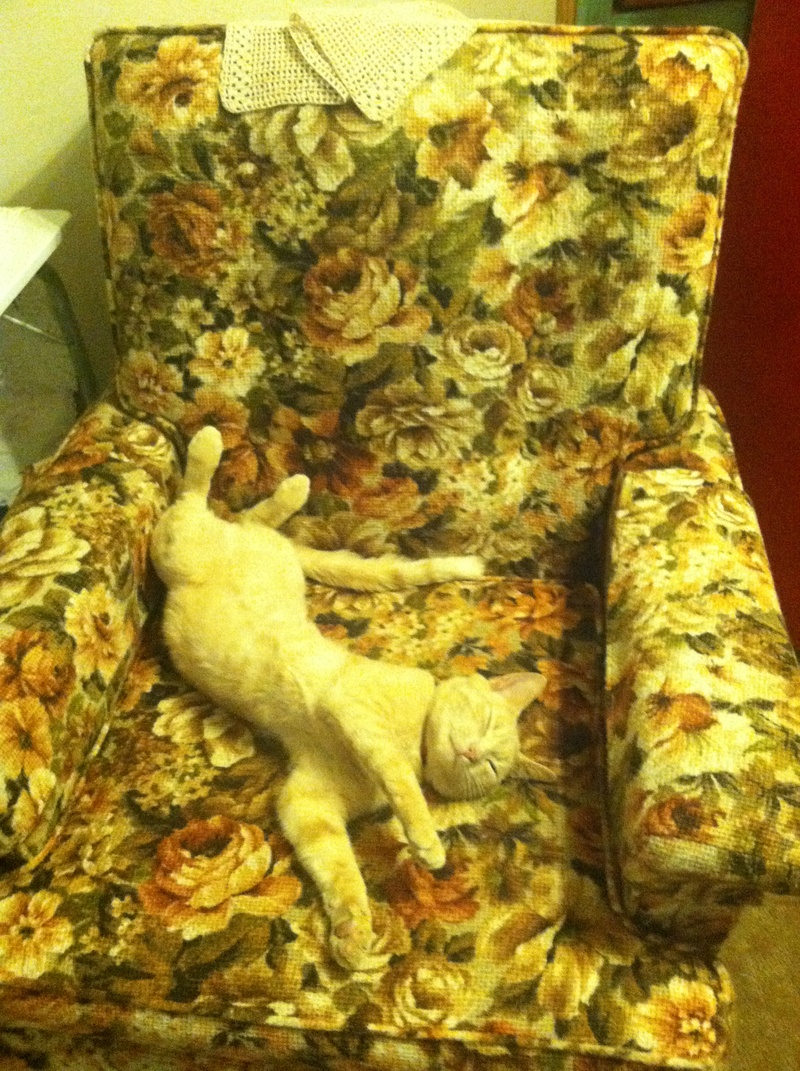 Flower Chair Found At GoodWill Silverdale, WA on a busy day! I hate crowds.

Before I even saw the price I said "LOOK AT THIS"
Looked at the price tag and it was $2.99!
"WHAT"?
Worker guy walks up and said: "BUY it we need the space" Yes, it was $2.99
This chair is like brand new vintage that was in a time capsule.
Little did I know the cat would claim it, but heck it was even cheaper than a cat bed and the bonus is it rocks him to sleep!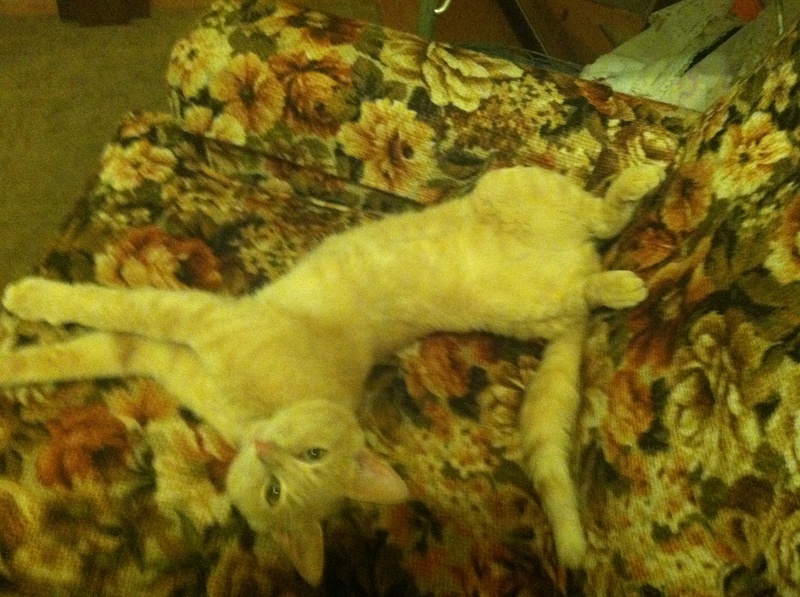 Bailey The Cat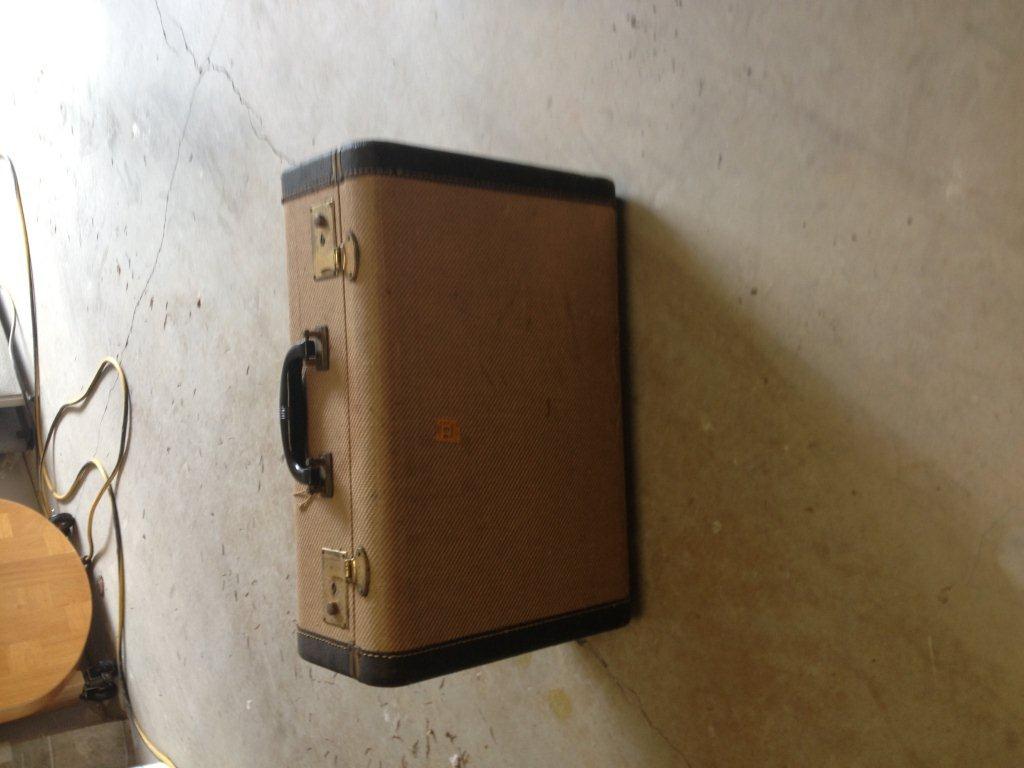 Located today and coming in Friday night!
Everyday for about a year now, I have thought to get a blog for the behind the scenes antics of American Sass (this is about the 5 millionth blog I have started since 1999) because I think I might have so much to say and write.
However, today it HAPPENED and guess what? Now I have blog block. I spent most of the day setting up this blog, marketing, posting and locating items that we need to make the sass happen.
My Sassman sais I have too many pokers in the fire too but it is just difficult when you want to do EVERYTHING creative all at once and you get a huge rush when people like and buy your items.
The rush came today when I found this vintage suitcase (above) this will be the second one we will repurpose into a table.
Let me show you the first one!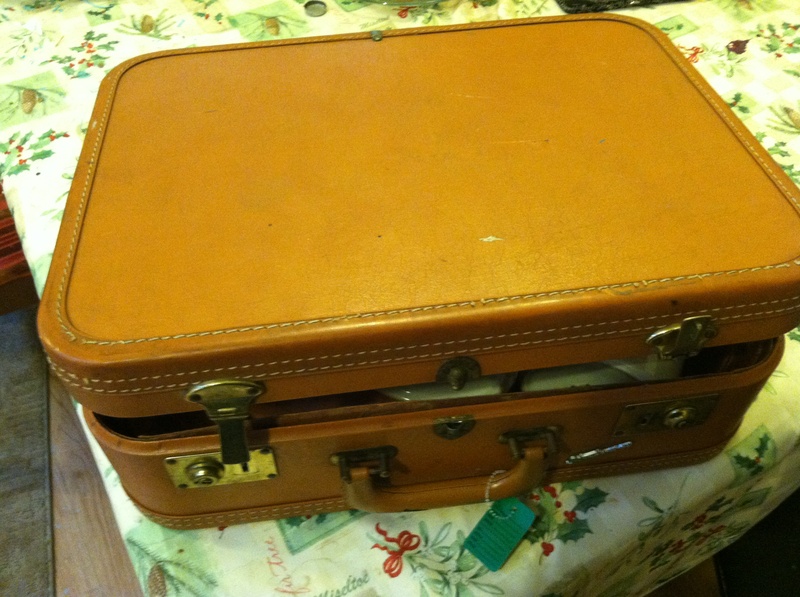 Before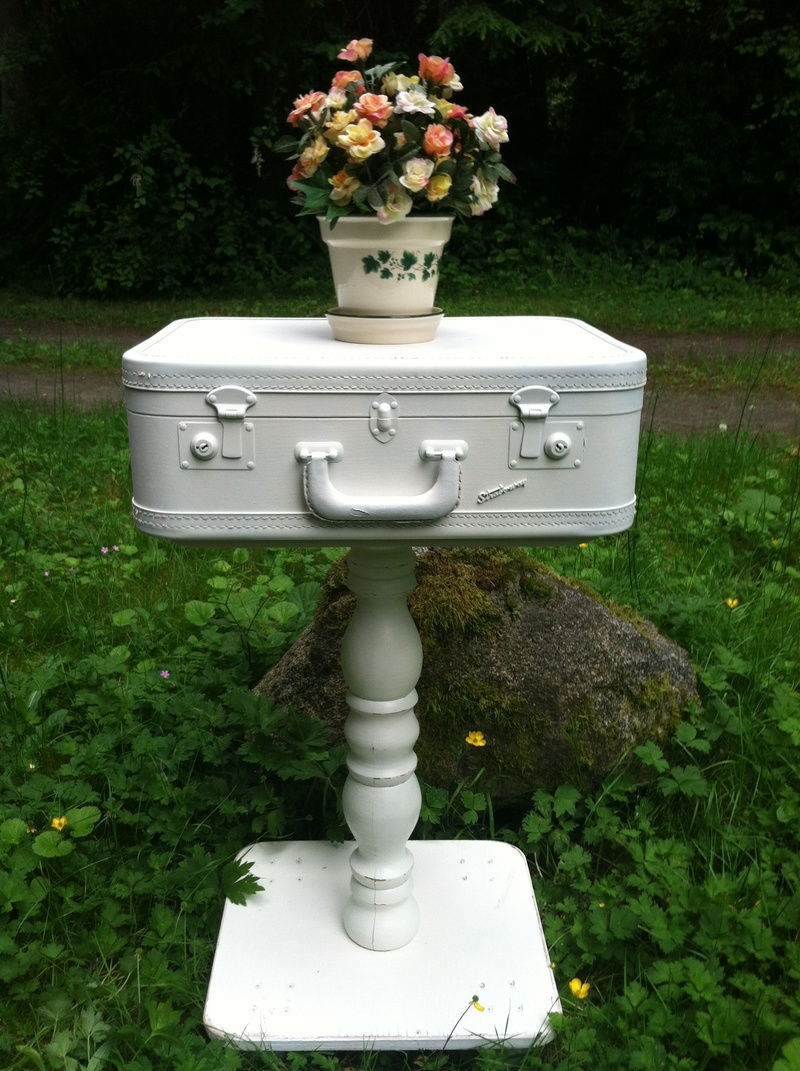 After
All made with recycled everything, right down to the paint! Sassman did the work and I was the creative director on this. Sometimes things go as planned and sometimes they take a different direction. Early modge podging was gonna be the plan, but it looked so great white, we kept it that way!

The best part about it? It lives right down the road from me as a Jewelry table/organizer now and it is very well loved by the new owner/friend.
What a life!!

The links in the posts below may be affiliate links. Read the full disclosure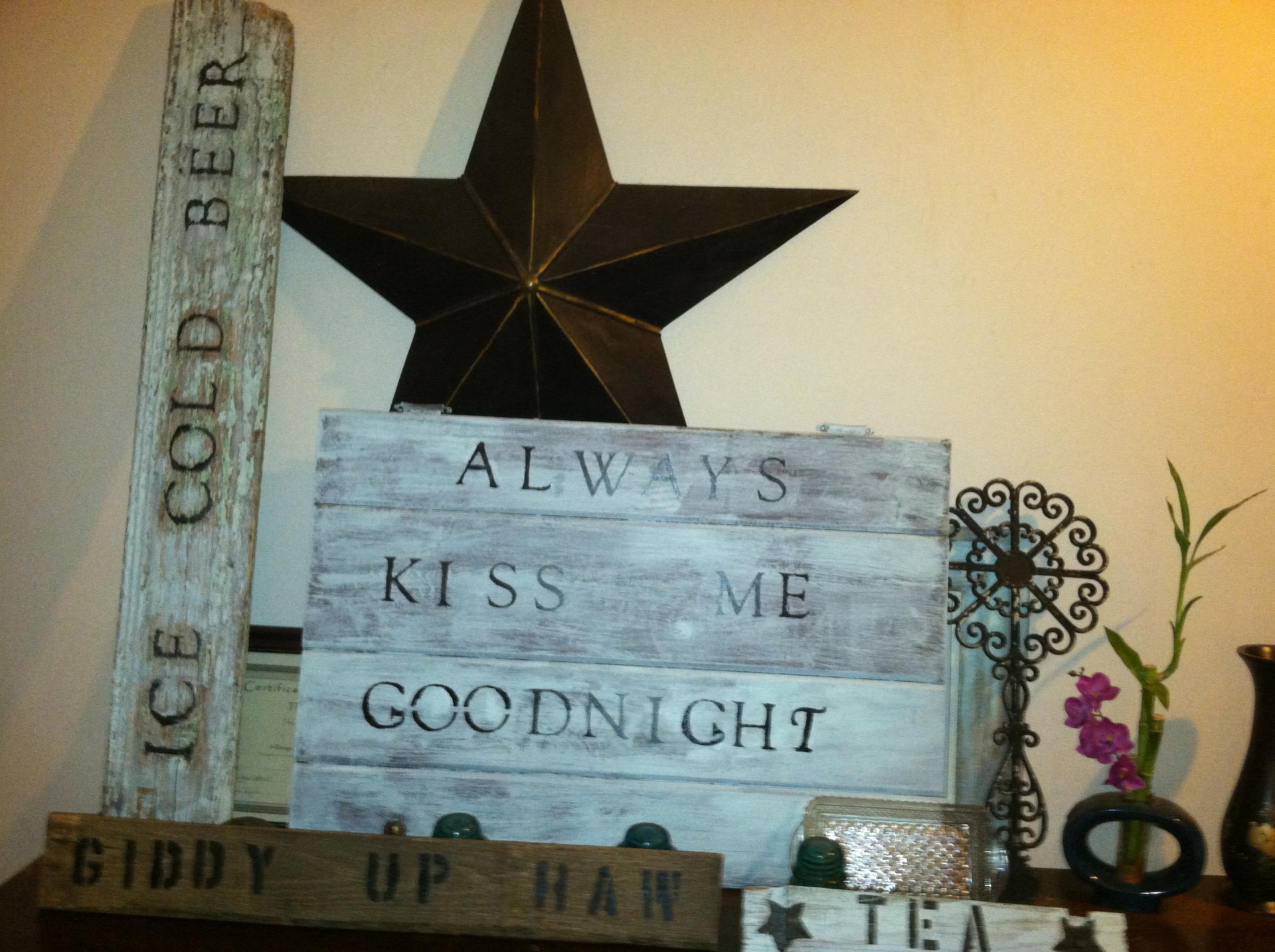 All pallets are required by law to have a stamp on them in regards to how they are weather treated. ONLY choose pallets that have a HT marking that is burned into the side of the pallet.
Some pallets have a MT stamp marking burned into them, you want to AVOID those as they have been chemically treated and are NOT safe for signs, home decor, or furniture use.
If your creative designer is using repurposed wood, ASK!
Stay Safe!
Best,
LisaJ
American Sass