The links in the posts below may be affiliate links. Read the full disclosure,
.
One of the things I have learned is that the hardest part about dressing vintage is that authentic vintage clothes run VERY small, soooo the next BEST idea is to dress vintage inspired, we all want authentic- BUT to carry off the look and be happy with the fit is an entirely different story... 
Well!

Have I got news for you! ModCloth — the fashion brand you know and love for their vintage-inspired styles — is elevating their look.
Their ModCloth Signature label collection contains even more unique fashions than ever, including a broader range of styles from quirky to classic and retro, plus a bevy of prints, patterns, and hues! Check 'em out now and find something to suit your every mood and moment.
Just for fun let me show you two of our great authentic vintage outfits from the shop!
This one is still available in the shop at American Sass in Poulsbo  ($39.00 plus tax) and is modeled by Paige (the awesome proprietor of Bon Cheveux salon) - Its french for good hair!
You MUST check out her classy salon that is also in Poulsbo, Wa.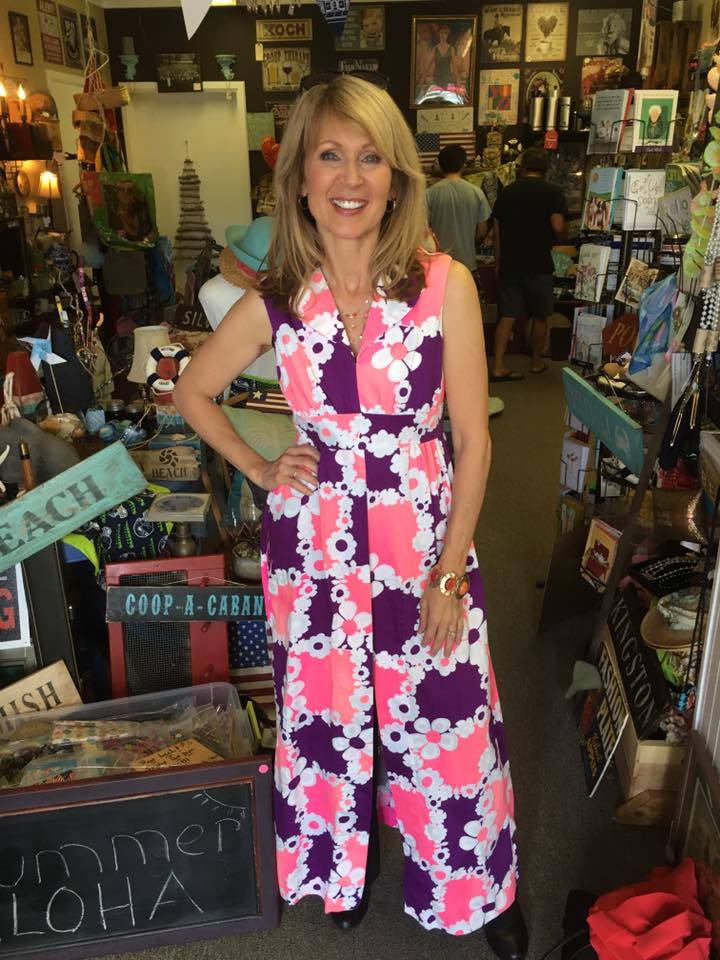 Authentic Hawwain Vintage 70s outfit modeled by Paige at American Sass -Isnt she great?
She is the awesome proprietor of Bon Cheveux Salon in Poulsbo.
I would SO love to see pictures of your authentic and vintage inspired outfits too (all you have to do is email me) to be a star! haha!
Have a great day!
Best.
Lisa J
American Sass

Categories: Vintage & Inspired Vintage Clothing, Deals, Sass Thoughts & Best Practices