| | |
| --- | --- |
| Posted on July 17, 2013 at 10:55 PM | |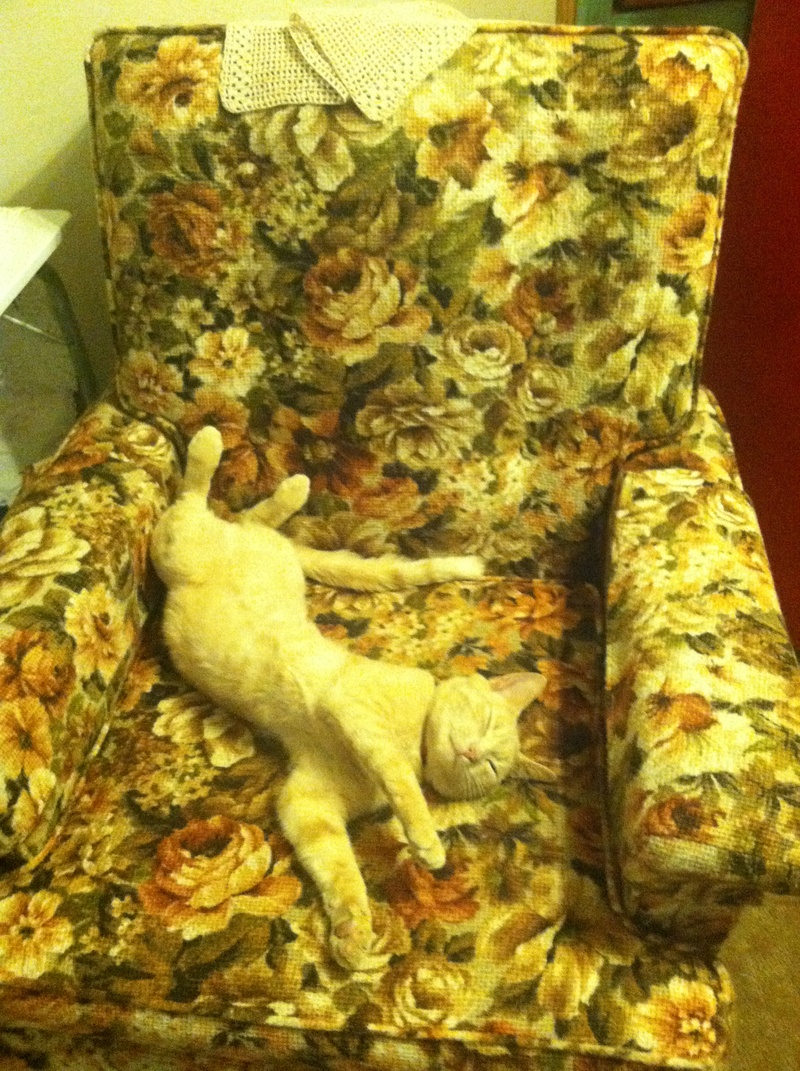 Flower Chair Found At GoodWill Silverdale, WA on a busy day! I hate crowds.

Before I even saw the price I said "LOOK AT THIS"
Looked at the price tag and it was $2.99!
"WHAT"?
Worker guy walks up and said: "BUY it we need the space" Yes, it was $2.99
This chair is like brand new vintage that was in a time capsule.
Little did I know the cat would claim it, but heck it was even cheaper than a cat bed and the bonus is it rocks him to sleep!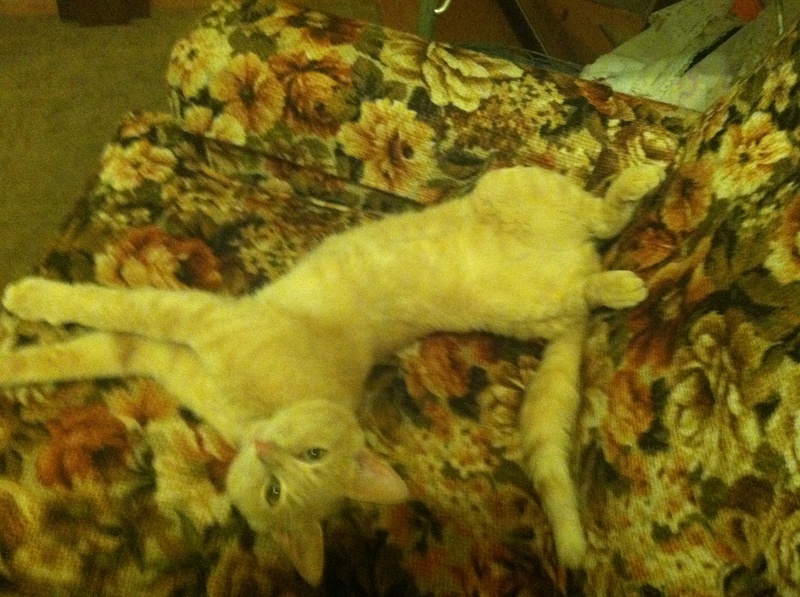 Bailey The Cat
Categories: Furniture, Antiques & Shiny Things, Where to Buy Vintage and Upcycled Items